28th December 2000
Snow Scenes - Northampton & Beyond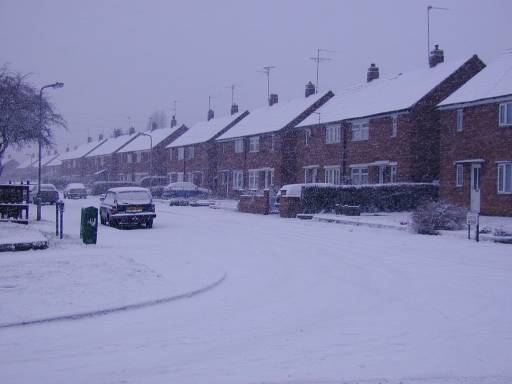 The view along my street from the bus-stop, 08.15am.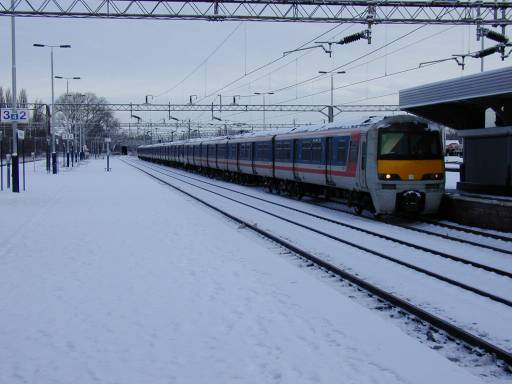 One of the few trains running - an empty coaching stock working!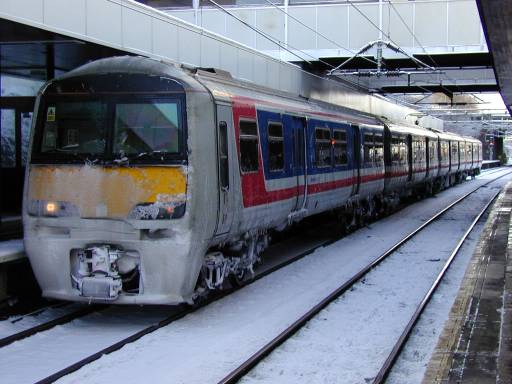 321416 (honest!) at Coventry's platform 4 after terminating. It would return to Euston, still late on it's booked working. 321417 following made it through to New Street. By later in the day, Virgin had all but given up running a service to London and Silverlink provided almost sole transportation between Birmingham and Coventry.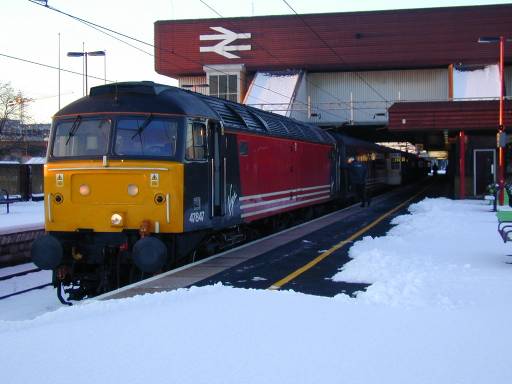 47847 upon arrival at Birmingham International on (I think) the 13.17 from Manchester Piccadilly.
More platform edge snow clearance in evidence.



Back to "GM v. EE"