13th November 1965
???
Panda Pullman
| | |
| --- | --- |
| Loco(s) Used | at least 4472 'Flying Scotsman' |
Route :
| | |
| --- | --- |
| Loco(s) | Route |
| ????? | ??? - ??? |
Notes :
(1) Route & loco confirmation required. Adrian Vaughan comments: I photographed this train at Uffington, Berks. 4472 was running on 2 cylinders, the near-side one had blown out a packing gland as was just about useless - making an astonishing noise.
Source : Adrian Vaughan



Memories of the Day
As a 12 year old in 1965, I don't recall how I come to know about the the visit to Cardiff, I travelled up by train from Port Talbot just to see the 'Flying Scotsman'. On arrival I was asked to pay what I thought to be the astronomical sum of one shilling just to stand on the platform, albeit I did get a rather nifty 4x3 inch platform ticket !! I'm so glad I did though. I remember a rather packed platform with BBC Television in attendance but I managed to get close enough to "touch" the cabside before being moved on! Imagine my surprise when I saw a fleeting glimpse of myself (complete with donkey jacket) on the local TV news later in the day.
Stuart Davies



Photo Review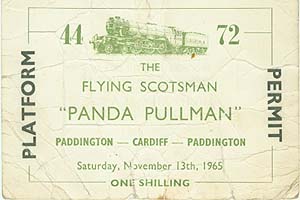 Stuart Davies platform ticket (front & rear)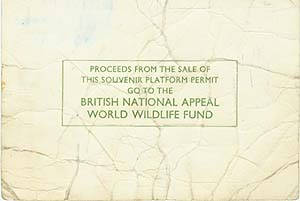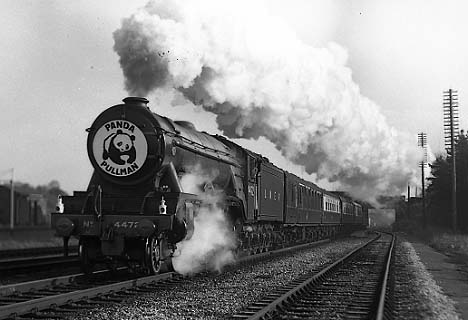 4472 passes Uffington (photo: Adrian Vaughan)