21st December 1985
Hertfordshire Rail Tours
The Gunnislake Goliath
Route: 1Z20 throughout
| | |
| --- | --- |
| DEMU | Route |
| 1032 | London - Salisbury - Exeter - Plymstock branch (2) |
| 1032 | (2) Plymstock branch - Plymouth |
| 1032 | Plymouth - Saltash |
| 1032 | Saltash - Plymouth |
| 1032 | Plymouth - Gunnislake |
| 1032 | Gunnislake - Plymouth - Exeter - Salisbury - London |
Notes:
(1) An unusual feature of this tour was the use of police to stop passengers alighting at Plymouth Friary or Plymstock. Two police officers travelled on the train between Exeter and Plymouth and were backed up by patrol cars on the ground.
(2) Andy Pullar comments: The limit of working on the Yealmpton Branch was 78ch from a zero point at Cattewater Jn (some half mile short of the site of Plymstock Jn station i.e. most of the train was still on the Laira Bridge).
Sources : Nick Lawford (joined/left the train at Salisbury),
Jeremy Sleightholm (on the train throughout) & Andy Pullar



Photo Review
(all photos from Bernard Mills)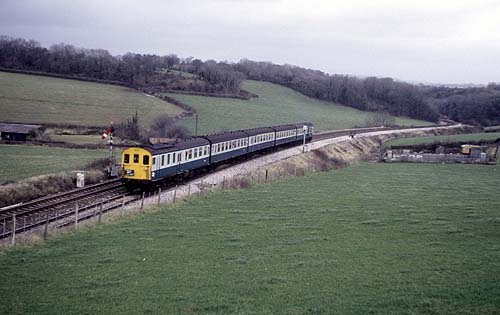 1032 captured on Dainton bank.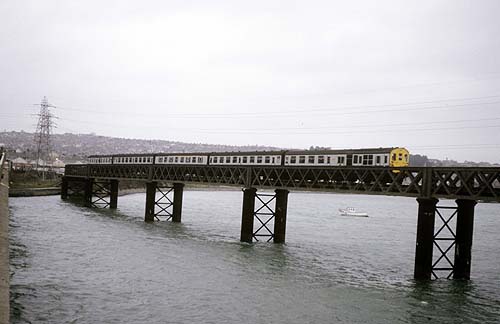 1032 crosses the bridge at Plymstock.