20th April 1962
G.R. Lockie
(Ramblers Excursion) & add-on tour
Locos Used
class 31? & D5544
Stock Used
[1] ???
[2] 3 open wagons & 6 brake vans
Route : (ramblers excursion)
| | | |
| --- | --- | --- |
| Loco | Stock | Route |
| class 31? | [1] | London Liverpool Street - (via GEML) - Bentley |
| class 31? | [1] | Bentley - (reverse of outward route) - London Liverpool Street |
Route : (add-on-tour)
| | | |
| --- | --- | --- |
| Loco | Stock | Route |
| class 31? | [1] | Bentley - Ipswich |
| D5544 | [2] | Ipswich MPD - Bentley |
| D5544 | [2] | Bentley - Capel - Raydon Wood - Hadleigh |
| D5544 | [2] | Hadleigh - Raydon Wood - Capel - Bentley [Hadleigh bay platform] |
Notes :
(1) The ramblers special dropped ramblers at Ardleigh, Manningtree and Bentley, then continued to Ipswich for non-ramblers. After lunch a separate train, hauled by D5544, ran from Ipswich MPD to Hadleigh and back to Bentley. During the run-round at Bentley on the outward leg, platform benches from the station were placed in each of the open wagons. On the return journey the train picked up a party of ramblers at Raydon Wood station. Their organised ramble finished there and special tickets were available for the journey thence to Bentley (price 1/-). The main train ran ECS from Ipswich to Bentley where it recommenced. This was the last such excursion organised by Mr. Lockie, who retired to Spain at about this time.
Sources : Chris Harley & David Pearson



Photo Review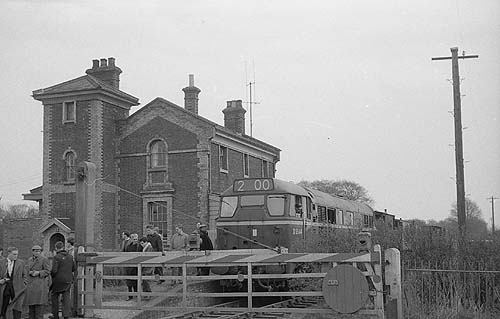 D5544 at Capel before crossing the main A12 road (photo: David Pearson)

The joys of travel in an open wagon! (photo: David Pearson)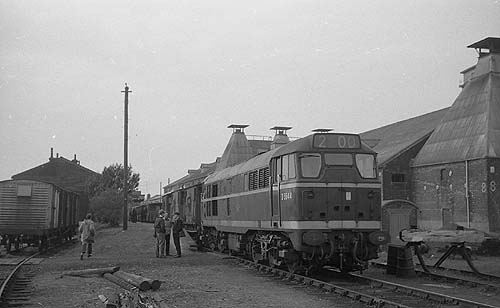 The special about to leave Hadleigh (photo: David Pearson)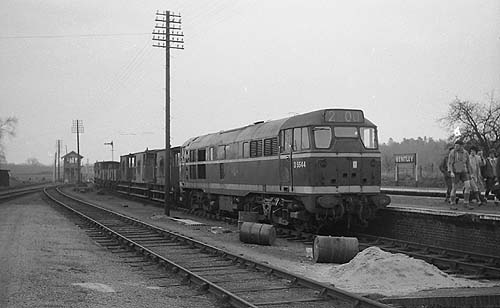 In the bay platform at Bentley, with a party of ramblers wondering what all
the fuss is about (photo: David Pearson)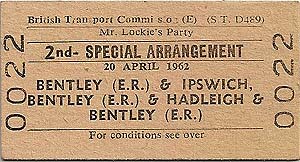 David Pearson's ticket.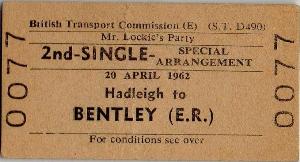 From The John Debens Ticket Collection.