24th June 2003
DPS Freedom of Scotland - Day 3
All photos by Gary Thornton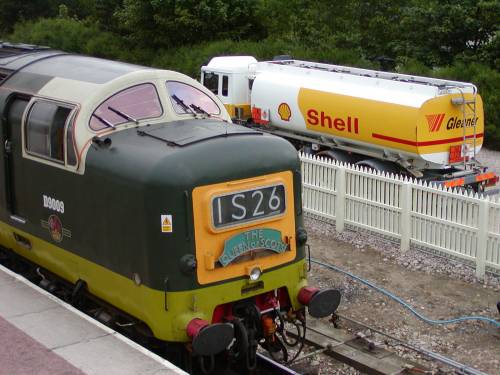 D9009 & 55019 were fuelled whilst at Aviemore. The Strathspey Railway
staff added a headboard for a while before the train left their railway.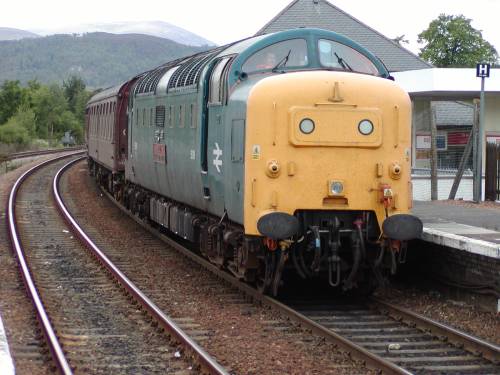 55019 during the shunt move from the Strathspey Railway to Aviemore
Scotrail platforms where we rejoined after a good nights sleep.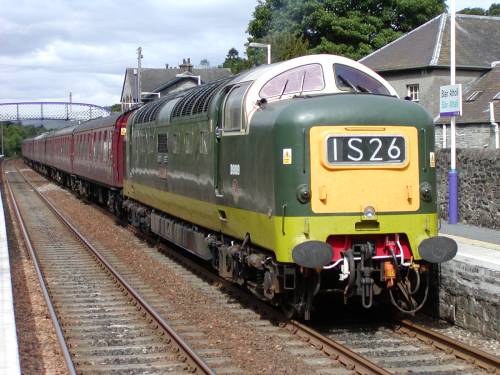 An out-of-course stop at Blair Atholl presented a good photo opportunity.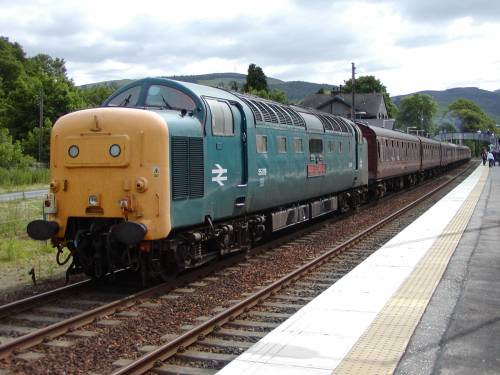 55019 brings up the rear at Blair Atholl.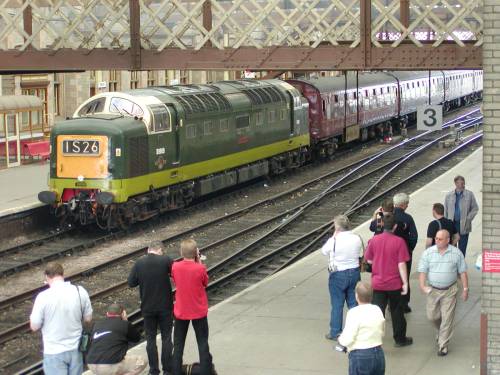 Photographing the photographers at Perth!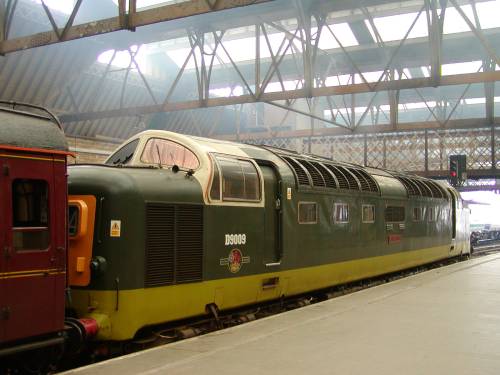 D9009 smoking out the station at Perth!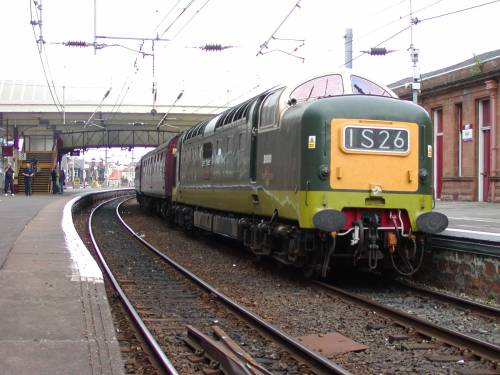 A short pause at Ayr en-route to Stranraer.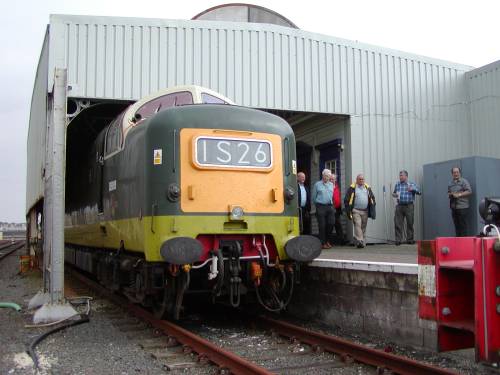 Another "at the stops" shot, this time Stranraer.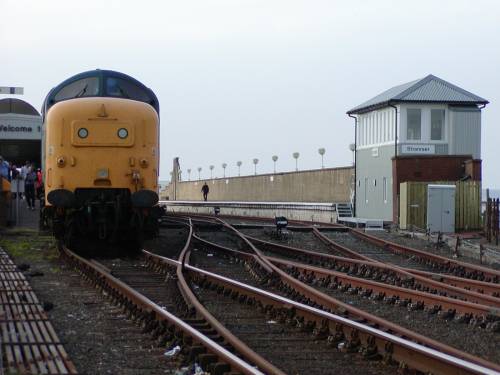 55019 alongside Stranraer 'box.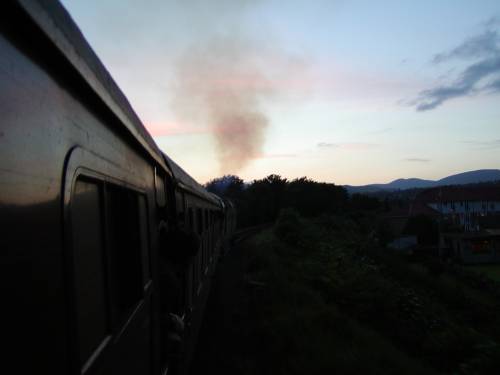 55019 thrashes into the sunset somewhere on the West Highland line.
(please use your back button to return to the review Page)