22nd June 2003
DPS Freedom of Scotland - Day 1
All photos by Gary Thornton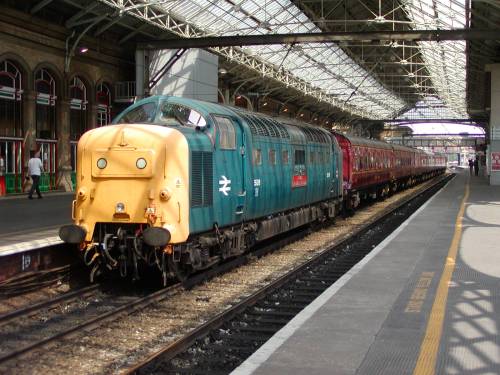 55019 brings the stock into Preston.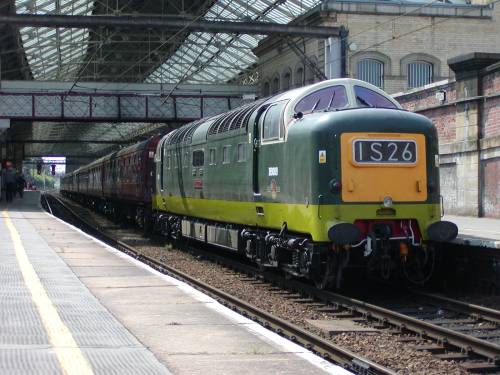 D9009 is ready for the "off" and the start of five outrageous days bashing!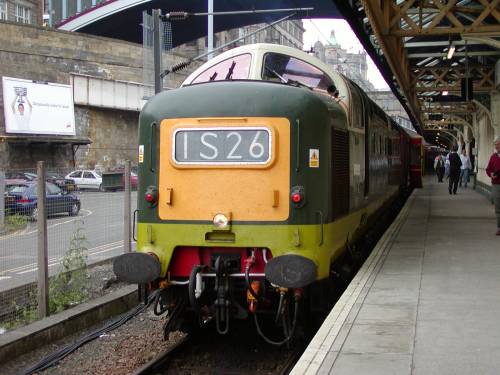 D9009 at Edinburgh Waverley, the first reversal point for the tour.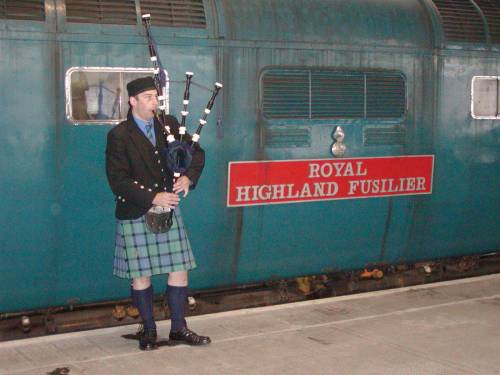 Despatched from Edinburgh in style!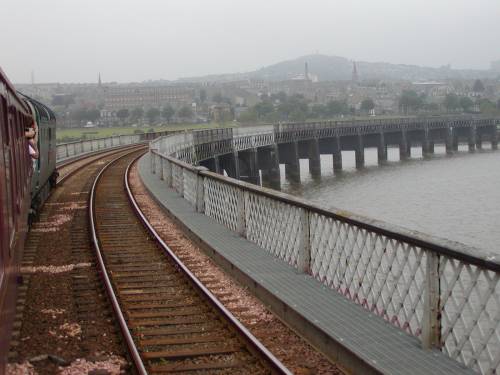 Coming off the Tay Bridge, with Dundee forming the background.

Into the bay platform (no.5) at Aberdeen.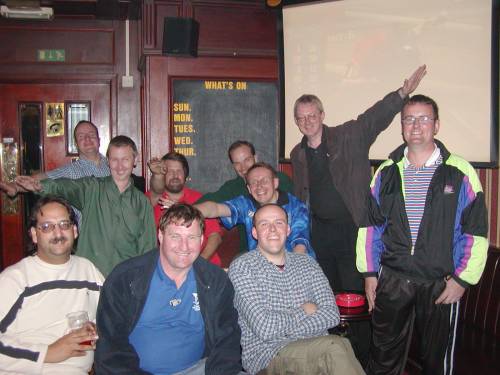 What's on in Aberdeen - not much!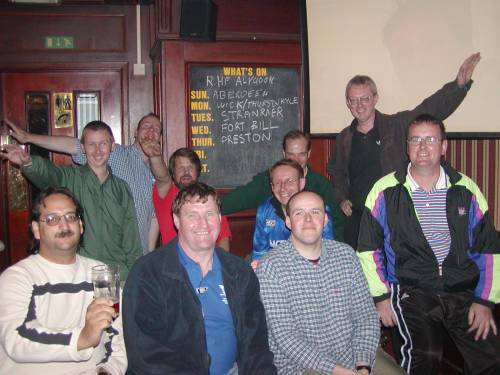 That's better! Wagleys Bar plays host to us for a couple of hours.

19's headlight cuts through the exhaust fumes prior to our departure from
Aberdeen platform 6.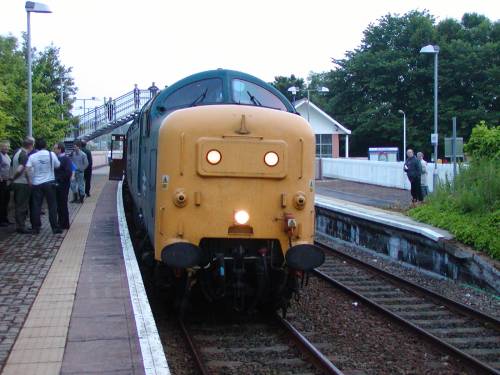 Huntly, gone 10pm - the advantage of running a tour in late June!
(please use your back button to return to the review Page)